Welcome to the Fallout Gravel Pit Wikia
Fallout Gravel Pit Wiki is a sister spinoff wiki to the Elder Scrolls Sandbox Wiki, founded by its members.
Create character pages, write stories, create your own imaginary locations, events and factions as well as anything else that your mind can conjure. If you can imagine it and describe it well enough, it can exist. Though we aren't too rule oriented we do stick tightly to the Wikia guidelines. That means no pornographic content or anything that breaks US law.
Join the Chat>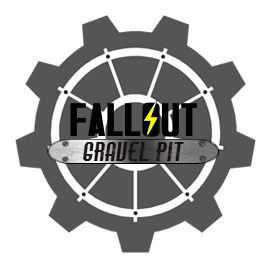 Ad blocker interference detected!
Wikia is a free-to-use site that makes money from advertising. We have a modified experience for viewers using ad blockers

Wikia is not accessible if you've made further modifications. Remove the custom ad blocker rule(s) and the page will load as expected.